School Bus Drivers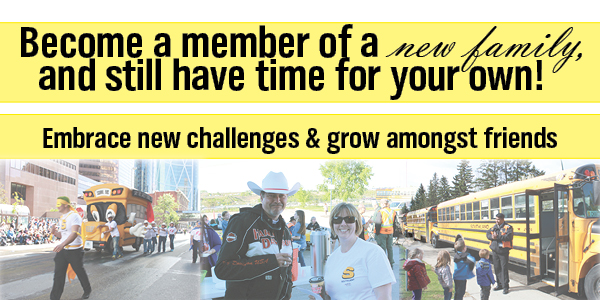 Southland offers an opportunity that is always exciting, challenging and allows for routine. We offer free personalized training, competitive wages, possibility for benefits, flexibility within your personal life and a chance to grow and develop within the organization.
Part-time hours, 4-6 hours a day. Perfect for a stay-at-home parent, entrepreneur, or retiree!
Free, nationally credited Class 2 training
Competitive wages with the opportunity to earn more by taking on additional routes
Bring up to two preschool-aged children to work with you
Enjoy summers, weekends, and holidays off with your family
Opportunities for advancement
Become a part of our community through activities and volunteer days
Enjoy continual support with our outstanding driver mentorship program
Be appreciated and valued through our individual and group recognition programs
Benefit from our variety of employee discount programs
What qualifications do I need to apply?
Southland is committed to safety. All applicants are tested for drugs and alcohol.
You need a valid Class 5 license. We provide free training to upgrade you to a Class 2 license in Alberta and a Class 5 with S Endorsement in Saskatchewan. You cannot have more than four demerits on your driving record.
You need to have been driving for five years or longer

You should be between the ages of 21 to 71

You must be fluent in spoken and written English

You need three references: one business, one character and one family (not your spouse or partner)

You need an Alberta Health Care card, Saskatchewan Health Care Card or Social Insurance Number for security clearance

You need to have driven in winter conditions for at least a year
*Applicants convicted of any criminal charges including impaired driving cannot be employed by Southland Transportation.
What does it cost me to apply?
Nothing!
How do I apply?
Other Opportunities:


If you're interested in applying for one of our Charters driving positions, click here!
Calgary 403-253-9322
Cochrane 403-932-7100
Edmonton 780-455-8222
North Battleford 306-937-3750
Okotoks 403-938-3966
Rockyford 403-533-3959