Southland Transportation Ltd. takes our responsibility to our customers, employees and the communities which we serve, very seriously and this is reflected in our commitment to safety. Our dedication to making sure that all 1400 of our personnel, 50,000 passengers in our care return safely home to their families each and every day.
"Safely Home" is our deep conviction to safety, and it is the ultimate promise we make to each other, to our clients, and to the communities in which we operate. Southland is driven by Safety. It is our first Core Value and is at the heart of all we do.
We stand by our Core Values and our goal is to have all of our Managers, Supervisors and Front Line Workers base all of their everyday decisions on: Safety, Customer Service, Resourcefulness, Integrity, Positive Attitude, Teamwork, Loyalty, Accountability, Respect and Dedication.
By adhering to these Values, we are able to provide all of our customers with consistent, high levels of service.
This passion for keeping those in our community safe can be seen below in this PSA we've developed. Please take a look!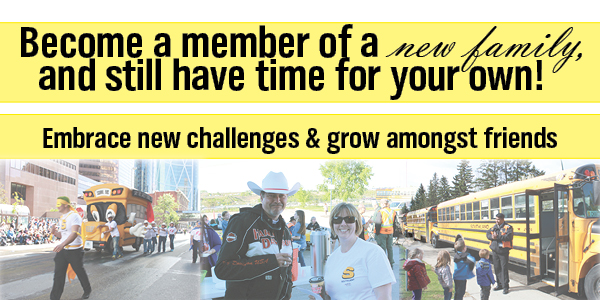 Southland offers an opportunity that is always exciting, challenging and allows for routine. We offer free personalized training, competitive wages, possibility for benefits, flexibility within your personal life and a chance to grow and develop within the organization.
• Work minimum of 4-6 hours with the opportunity for more
• Become part or a member of our community activities and volunteer days
• Enjoy continual support with our outstanding driver mentorship program
• Opportunity to bring your kids to work with you
• Be appreciated and valued through our individual and group recognition programs
• Benefit from our variety of employee discount programs
• Stay active and be involved with our staff events and health-minded clubs
• Enter into our career development plan and further opportunities with Southland
Check out this video and tell us what would make you want to work for us!