Our Charter Service is regularly available throughout Alberta with 8+ locations across the province. Additionally, we can assist you with any transportation requirements across Canada. Whether it's a small or large group charters, SOUTHLAND Transportation has the experience and resources to meet your needs. View our locations.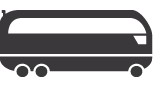 Our diverse fleet of Highway Motor Coaches, School Buses, and Sprinter Vans* can accommodate groups of all sizes. Highway Motor Coaches have 56 passenger capacities, while our 72 passenger School Bus rental is a great alternative for local day trips. Our 12 passenger Sprinter Vans are ideal for smaller groups.
*subject to local availability 

WE WORK WITH YOU
SOUTHLAND Transportation offers quality ground transportation solutions, including group charters and customized shuttle programs.
From corporate travel to junior athletics, using our Charter services guarantees convenient, affordable, and stress-free group travel catered to your specific needs!
FREQUENTLY ASKED QUESTIONS
Do I need advanced reservations?  Yes.    How far in advance should I book?
Book one week in advance to avoid issues. We recommend booking as early as possible for multiple bus charters.   What is your cancellation policy? 48 hours notice for a full refund. As well, less than 48 hours will result in a minimum of $189 plus GST  or ½ the value of the charter, whichever is greater.     What if we need an earlier pick-up time due to bad weather or other changes? Call our office and we'll inform your driver of the changes. There is no extra charge to your group.   Is there a restroom on the bus? Coaches have restrooms, whereas the School Buses do not.   Can we travel outside Alberta? Southland does not travel outside of Alberta. However, one of our other divisions may be able to assist you with your needs. Please contact us for more details.    Do you provide a tour guide with the bus? Although our drivers are very knowledgeable of the history in the area, we recommend you hire an independent guide to join you. They will focus on educating you and we will focus on getting you to your destination safely.   Can we change the itinerary while we're on the trip? Yes, as long as your driver and bus are available beyond the original charter request and you have the permission of the person paying for the charter.   How many people fit on a school bus? Depending on the bus, we can accommodate 48 people aged 13 or older or 72 people aged 12 or younger.   Will I be able to book a charter for evenings, weekends, or holidays? Absolutely, you can book anytime.    Can I bring food on the bus? Yes.   Am I allowed to drink alcohol or smoke on the bus? No.   Who pays for National Park or other permits? The group chartering the bus must pay for entry into National Parks and other permits.    Should we tip our driver? Gratuities can be given on a voluntary, individual basis.   Will you wait for us if we are late? Our policy is to wait 10 minutes past the scheduled pick up or drop off time. If you need to make changes please call us.   Do you provide insurance? We provide liability insurance only. Passengers are insured only while on the bus. Southland is not responsible for lost, stolen, or damaged property.
PAY FOR A CHARTER
Already booked? Pay for your charter service.