to Environmental Sustainability
SOUTHLAND has been utilizing propane as an alternative to diesel fuel since the 1980's. We currently own and operate the largest propane-fueled fleet of school buses in all of Canada. As of 2020, this fleet has grown to over 850 buses! Not only is this initiative operationally viable, but it is a proven solution to reduce toxic emissions.
By using propane buses, we have removed 3,229 metric tonnes of CO2e from entering the atmosphere in 2019 alone! That's equivalent to preventing 686 passenger vehicles being driven for a year.
Propane emits 60% less Carbon Monoxide than gasoline, 98% less particulate matter than diesel, and contains virtually no sulphur.
Our propane fleet helps us reduce Greenhouse Gas Emissions by 44% when compared to diesel.
In the event of a leak, propane becomes 100% vapour that does not contaminate the soil, air or aquifers.
Understanding the impact of our environmental footprint and ensuring the preservation of the earth for future generations, has never been more important than it is today.
Transporting people and goods across this great province of ours is essential to our everyday life, but as a result, the transportation industry is the second largest contributor of Greenhouse gas emissions across the country. In 2015 alone, our sector was responsible for 28% of all emissions or 202 MEGATONS of gasses being released into our atmosphere. These gasses can have negative effects on our atmosphere, and harmful side effects on human health.
Founded in 1971, SOUTHLAND Transportation has been a leader in student transportation, and a trailblazer in forward-thinking transportation solutions. Our heart and soul are the communities we serve, so we believe in contributing to a sustainable future.
Looking to the future, SOUTHLAND's parent company, Pacific Western Transportation continues to explore new sustainable technologies for the transportation sector. In Whistler, BC we operate a fleet of Compressed Natural Gas (CNG) buses, and in St. Albert, AB we have been operating Electric Buses for transit since 2016. In 2018 we launched 'ELA', the first ever 100% electric autonomous shuttle pilot in Canada, a project open to the public that continues to expand into various locations around Alberta and beyond.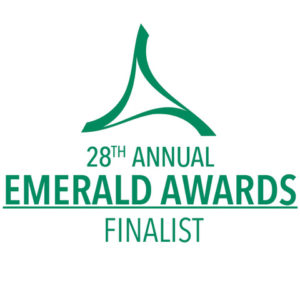 On Tuesday, June 4th, 2019, SOUTHLAND was invited to attend the 28th annual Emerald Awards, that took place at the Triffo Theatre in Edmonton. The awards are held by the Alberta Emerald Foundation and are meant to recognize and celebrate outstanding environmental achievements across all sectors in Alberta. We were named as finalists in the 'Large Business' category, for our commitment to the environment through STL's operation of the largest propane bus fleet in Canada.
To learn more about Pacific Western Transportation's sustainability initiatives, please visit www.pwt.ca/sustainability
SOUTHLAND ranks as the Largest propane fleet of school buses in Canada
Our propane fleet acquisition and expansion required the creation of new training programs for both maintenance personnel and operators, also, it required significant additions to the current infrastructure to expand its refueling capacity.
As a private school bus contractor, we are the second largest propane fleet in North America
Because of the nature of the precious cargo we carry, Safely Home every day, we have a constant reminder of what truly matters. This is why we are dedicated to creating a sustainable future for our planet, and why it's at the forefront of our day-to-day operations.
Propane Buses were brought in because their potential to become an efficient alternative to Diesel fuel
In 2017, overall School Bus sales in North America show propane as the most popular alternative fuel accounting for 6% of the market. The Alberta Energy Regulator forecasts propane's demand will continue increasing from 2018 to 2025 by a 14%.
Our fleet of propane vehicles has contributed to the market expansion of proven clean fuel
The use of propane as alternative vehicle fuel resulted in the revision of Canadian legislation and standards, namely MVSR, CMVSS, NSCS, and CSA D250-16. Changes have also been introduced to Canadian legislation so propane can be easily dispensed at fueling stations across the country.
Transportation needs to go hand in hand with the greener future we envision, and SOUTHLAND is working to make this a reality.