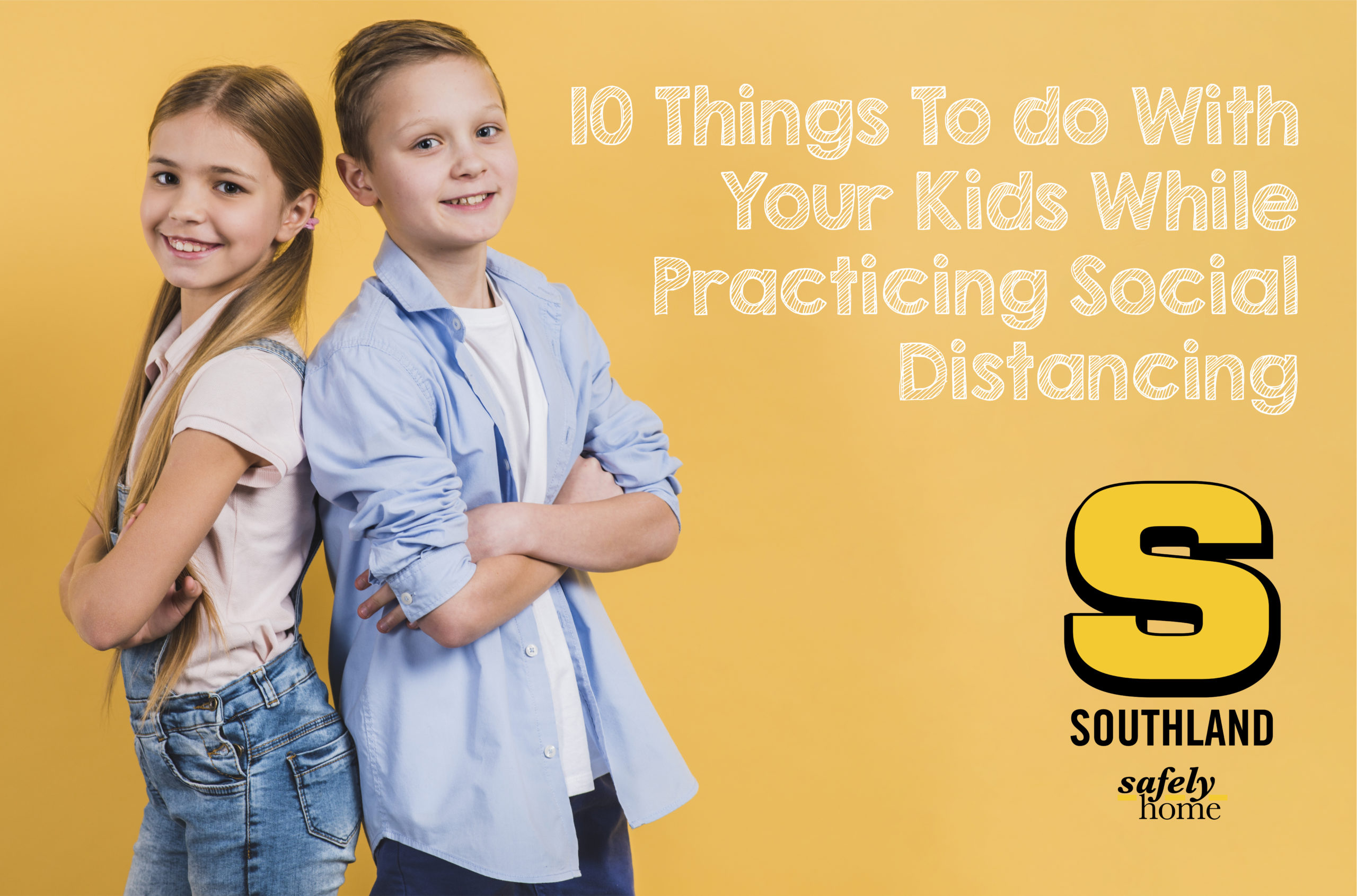 With many children home from school due to COVID-19 across much of the country, we know it can be difficult to keep them entertained while practicing safe social distancing.
To help with this, the SOUTHLAND team has created a list of 10 things you can do with any age children to help keep the whole family entertained!
1. Build a Fort
Whether you build the fort with cardboard (thanks Amazon!), sheets or couch cushions, we are sure you will agree that building a fort is one of the best ways to pass time with your children. Plus there are tons of other activities you can do later in the fort.
2. Cook Something Together
The BBC has a guide to cooking skills for children sorted by age groups. From little ones to older children, everyone can work together to make a delicious treat for the whole family.
3. Write a Story
Work as a family to write your very own story! Let each child develop characters and then help them go on an adventure. For an extra activity, you can act out the story and make it into a home movie.
4. Teach the Family Pet a Trick
Cat, dog, fish or bird, working as a family to teach your furry friend a new trick is sure to be a rewarding experience. TrickDog.ca has trick lessons the whole family can follow along with.
5. Go on a Treasure Hunt
Make a treasure hunt for your children! Clues can be as complex or simple as you like. Hide clues to the treasure in your home and yard. Older children can even help you create clues for the younger ones!
6. Make a Board Game
Using paper and small objects, help children make their very own board game. Children can design and colour their game boards and game pieces. Once complete, sit down and play the game as a family. You will be amazed at your children's ability to be creative!
7. Do a Science Experiment
Bill Nye the Science Guy has created home experiments you can do with your children to learn about Humans, Chemistry, Earth Science, and Physics. While not in their classrooms, these experiments will get kids thinking about the world around them.
8. Have a Dance Party
Kids love to dance! Let them show you their moves and favourite songs. After, make sure to show them your skills on the dance floor.
9. Draw Self-Portraits
While cooped up, why not make some art for the fridge? Help your children draw their very own self-portraits and maybe even a family portrait! Proudly display their creation for the whole family to see.
10. Teach Kids About Germs
Always, but especially now, parents should try to teach their children good hygiene skills. Apply glitter to your children's hands and help them wash their hand without soap. Then, reapply and wash with soap. This fun activity helps to teach children why we use soap and gives you an opportunity to practice the handwashing song.