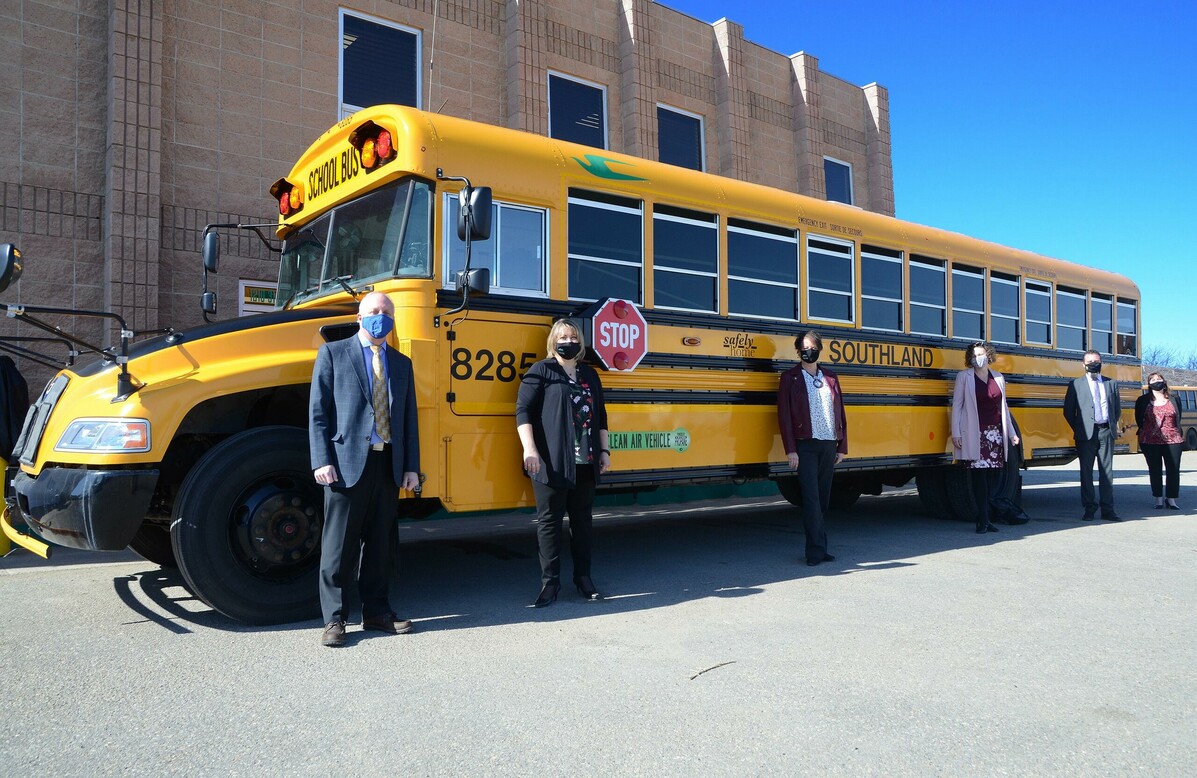 On Monday, March 15, all school bus services for Holy Spirit Catholic School Division and Lethbridge School Division will be successfully transitioned to Southland Transportation Ltd.
Plans for Southland to take over routes from the City of Lethbridge began in September of 2020, as the first routes were transitioned in November of 2020. That process will be completed as of Monday.
"We are very pleased with the work that has been done by all parties to ensure that this transition has been so smooth for our students," said Holy Spirit Board Chair Bob Spitzig. "We certainly expect that this service to our families will only improve as our partnership continues to strengthen."
"Lethbridge School Division is extremely pleased to partner with Southland Transportation, a company with a proven track record of providing quality school bus service," added Lethbridge School Division Board Chair Christine Light.
Southland operates school, charter, commuter and specialized transportation buses in Alberta, Nova Scotia, Ontario and Saskatchewan, and was the first school bus company in Canada to have its training program nationally recognized and certified by the Motor Carrier Passenger Council of Canada.
The new school bus provider offers two convenient ways to track the location of each bus and search for route delays. Southland's MyBusStop app offers real-time bus route reporting, while the company's My School BusMonitor website gives users the opportunity to search for school bus route delays, and includes an option to sign up for email alerts.
"Southland Transportation would like to thank the City of Lethbridge, Lethbridge School Division and Holy Spirit Catholic School Division for the seamless transition of routes over the past few months," said Craig Loose, Regional Director for Southland. "We look forward to transporting Lethbridge School Division and Holy Spirit Catholic School Division students Safely Home each day, and becoming strong supporters of the Lethbridge community."
On the afternoon of March 11, 2021, Southland, the City of Lethbridge and representatives from both school divisions met to formally complete the transition, which included a quick photo opportunity at Southland's Lethbridge office.